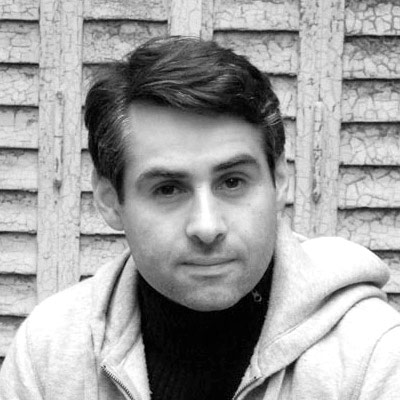 Archi Galentz
Visual Artist
Archi (Harutiun) Galentz was born in Moscow in 1971 in a family with a long artistic history. In 1988 he got his A-level in Moscow and in 1989 entered the State University of Arts and Theater in Yerevan, Armenia. In 1992 he was invited as a guest student to Berlin University of Arts (UdK Berlin) and studied free art till 1997 obtaining a Master degree. He lives and works in Berlin, Moscow and Yerevan.
A recurrent theme that is central to his artistic work is the question of Armenian identity, especially in relation to political factors such as the demise of the Soviet Union and the resurgence of Armenian awareness.
Projects
2018 "Gisa Hausmann 1942-2015. Eine Hommage an die Berliner Künstlerin", Gutshaus Steglitz, Berlin
2017 "Berliner Begegnungen", Kulturhaus Karlshorst, Berlin
"Tender Talking", Prima Center, Berlin
2016 "N.Nikogosyan. Moskauer Klassiker im Doppelspiegel", Museum Direktorenhaus, Berlin
"Vier Lebenswege. Zwei Künstlerpaare in der Armenischen Tradition", Kulturhaus Karlshorst, Berlin
2015 "Armenische Abstraktion. Subtile Verknüpfungen", Kulturhaus Karlshorst, Berlin
2014 "Armenia, Armenia! Fünf Annäherungen an eine Wiederentdeckung", SPRECHSAAL, Berlin
"Im Arzach. Ausgesuchte Bildwerke aus Berg-Karabach", Europäische Akademie, Berlin
2013 "Writing HAJQ", InteriorDAsein, Berlin
2012 "Dependancy Culture As A State Of Mind" InteriorDAsein, Berlin
"Kosmos As Presence, V5", InteriorDAsein, Berlin
2009 "Losgelöst" InteriorDAsein, Berlin
2007 "Dez'avju", Open University, Yerevan
2006 "Questioning. Saro Galentz", Albert and Tove Boyadjian Galerie, Yerevan
"Art and Education", CAH Art Moscow, Moskau (co-curated)
2005 "Nikolaj Nikogossian", Malij Manej, Moskau
2000 "Harutiun und Armine Kalents", CAH, Yerevan
Gallery Wolf & Galentz.de
Dr. Anna E. Wilkens
specialist in German studies
Studium der Germanistik und Soziologie in Kiel und Mannheim, Promotion in Neuerer deutscher Literaturwissenschaft über "Kunst, Literatur und Wirklichkeit in Brigitte Kronauers Roman Berittener Bogenschütze".
Kuratierung und Organisation
• "Kolonie Wedding | Contemporary Art from
Berlin" Art Museum Hyvinkää, Finnland (Ko-Kuratoren: Andreas Wolf und Mika Karhu)
• "Menagerie – Tiere im Zoo der Kunst", Gruppenausstellung in Toolbox (zusammen mit Andreas Wolf)
• Toolbox | Finnisch-deutscher Projektraum Berlin
• soundscapesberlin.de
international platform for present-time composition
(mit Harri Sjöström und Andreas Wolf)
Lektoratstätigkeit vor allem im Kunst- und Kulturbereich, unter anderem für den Kehrer Verlag
Heidelberg, unter einer Vielzahl anderer folgende Kataloge:
• Steve McQueen – Werke (Schaulager Basel)
• Stephen Shore (C/O Berlin)
• Hannah Collins (Sprengel Museum Hannover)
• Niki de Saint Phalle und das Theater (Opelvillen Rüsselsheim)
• Beate Gütschow
• The Birth of Photography (Reiss-Engelhorn-Museen Mannheim, Forum Internationale Photographie)
• Georg Klein – Borderlines
• Mischa Kuball – Licht auf Kirchner (Kirchner Museum Davos)
• Kirchner & Kokoschka (Kirchner Museum Davos)
• Ulrike Rosenbach – Weiblicher Energieaustausch (LVR-LandesMuseum Bonn)
Gallery Wolf & Galentz.de
Andreas Wolf
Visual Artist, Graphic-Designer
Andreas Wolf, born 1965 in Heidelberg, lives and works in Berlin as a Visual Artist and Graphic Designer.
Since 2006, he has teamed with other artists in organizing exhibitions, art projects and project spaces. In 2015 he became a member of the Berlin based, Finnish-German Art Space; Toolbox. He paints large format, non-figurative paintings using oil, acrylic and spray paint on canvas.
Projects
• since 2018 soundscapesberlin (together with Harri Sjöström and Anna Wilkens)
• 2017 Kolonie Wedding | Contemporary Berlin Art in Finland (Curating and organising together with Anna E. Wilkens and Mika Karhu)
• since 2015 Finnish German Art Space Toolbox
• 2010–2012 KingKong-Contemporary Art Project (together with Barbara Hindahl and Fritz Stier)
• 2008 Inseln Atolle Archipel – Ordnungen des Insularen (together with Anna E. Wilkens and Bernd Böhlendorf)
• 2006–2009 Peng | Raum für Kunst (founding member)
Gallery Wolf & Galentz.de